Make good dental hygiene a priority. Contacting us is the first step. By filling out the form below we can start working together to getting you the smile of your dreams.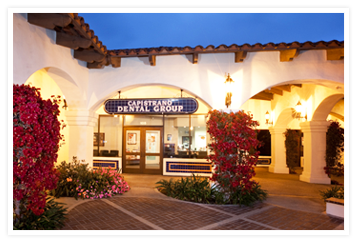 Our Address is:
31878 Del Obispo St.
Suite 105
San Juan Capistrano
CA
92675
949-487-3273
If you have any questions or concerns that we can address, please fill out our form and we will contact you as soon as possible.
You are our first priority. As a Capistrano Dental patient, you can walk in at any time during operating hours and know you'll be seen the same day.
We are open at a variety of hours for your convenience.
Monday-Wednesday: 8 AM-5 PM
Thursday: 11 AM-7 PM
Friday: 8 AM-4 PM
Saturday : 9 am – 12:00 pm (currently we are open 2 Saturday's a month)
Sundays and other Saturdays: By special appointment only